MindCheck is the Weekly Wednesday Kids Mental Health series with Dr. Ray Pataracchia N.D.  MindCheck provides in depth information on the orthomolecular approach to coping with mood and/or behavior disorders.  The MindCheck Health Series is endorsed by the Mindful Network – 'A Better Future for Children's Mental Health'.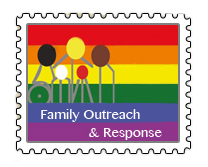 Youth Recovering in the Family Unit:
A Review of the Family Outreach and Response (FOR) Program  
Dr. Ray Pataracchia ND  ©  2013
The FOR program is accessible to youth aged kids and adults in mental distress.  This organization serves the patient, their immediate family, their relatives and friends.
As a health care professional that wants the best for my clients I'm looking for a support system that matches my client needs while they are experiencing a wide repertoire of symptoms and life changing circumstances.  This is my review of a Toronto/Scarborough- based organization that has helped my patients immensely.
The Family Outreach and Response (FOR) organization can counsel patients, adult or youth, with specialized attention to the family unit and the real-life canvas of mental health situations that emerge.  My clients' feedback from this group is incredible.  The Program uses a compassionate comprehensive approach that looks at the entire family as a support system.  They provide mental health information, referrals, group education, group support/counselling, individual support, couple counselling, family counselling, patient assessment, peer group support, and are involved at the community support and development level.
There are no user fees for the services of this not-for-profit group however if you wish you can provide a donation.  This blog details a snapshot of the current program itinerary and how it can be used to maintain mental health in the community.
Embracing the Concept of RECOVERY!
It may seem like a 'no-brainer' but we have to think positive.  The Family Outreach and Response support program aims for recovery.  They support clients with counselling, education, referral, and group sessions.  They have a created community effort that aims to create a community that has the capability to achieve mental health recovery.
The staff draws from the experience of having either lived with a family member with mental illness or having a personal experience as such.  The FOR's empowering Recovery program framework was developed in 2001 by Karyn Baker, Executive Director, as a movement out of a model that did little to entertain that recovery was possible.  Karyn based her approach on the Windhorse Guide For Families.
They Windhorse coalition considered that "… the client's struggle to grow and recover is stimulated by the following: a cheerful and hopeful atmosphere; unconditional acceptance; real exchanges of friendship; honest feedback including expressed appreciation of who he or she is in the present moment; the maintenance of realistic limits for the protection of everyone; and social support."
Where the old model educated people about mental illness conditions, available treatments, available resources, protocols of crisis, skills to communicate better, and caring for oneself, the new 'Mental Health Recovery' model empowers clients with the principles, concepts, values, and philosophies of recovery.
FOR Program Overview
The FOR recovery-based model of care critically appraises the family's mental health system experience, and then inserts the missing 'alternative recovery-oriented services'.  
Current ongoing programs include: "With Haste (hope and support through education), an early intervention family-support program that offers individual support and a 10-week recovery course; the Family Recovery Program, that provides support for families and friends of people struggling with any mental distress that gets labeled mental illness; and Talk to Youth Lately (TTYL), an independent Youth Engagement Project supported by FOR that builds wellness and community in high schools and opens dialogue around mental health."  TTYL shows are currently running in the GTA and a circus element has been included.
Aside from the Family Recovery Support Program discussed below, two other important program services are discussed herein– the Hearing Voices program and the WRAP® Program.
Family Recovery Support Program
Families can achieve mental health recovery.  A strong component of recovery is a positive, happy and functional family unit.  A family is a team and everyone in that team can help another team member achieve his/her goals.
Often the dynamics of getting together in a family group provide solutions to problems that become self-evident.  The Family Recovery Support Program has been a successful program.  When the family takes on a problem one step at a time, together they can succeed.
A Family Drop In Service will be available starting January 20, 2014 (Mondays, 3:00pm to 5:00pm);  this service can provide a gateway whereby families can also connect with other families.  Elly Litvak will be facilitating this drop in service.  She will also be doing a Family Mental Health Recovery Course starting February 4, 2014 (Tuesdays, 5:30pm to 7:30pm).  To find out more about these services, please contact Elly Litvak at (416) 539-9449 (x225).
An on-line course is also available for families.  Krista MacKinnon is the facilitator; here is a video link on the Family Recovery Online Course.  For more information on this please contact FOR at (416) 539-9449.
The 'Hearing Voices' Program
The Family Outreach and Response (FOR) Program has a keen focus on early psychosis intervention and helps youths or adults experiencing psychosis or at risk for psychosis.
With the Hearing Voices program, clients can get help with unusual beliefs, voices, and visions.  Psychosis is a state of sensory distortion (i.e. hallucinations, illusions) that abnormally influences thinking (i.e. delusions/non-real thoughts, ideas of reference).  Hearing voices is a hallmark of the psychotic state and typically occurs early in youth or in your 20's.
As part of a comprehensive approach, FOR helps the families, relatives, and friends that not only need support and direction, but are an integral part of the 'recovery' process.
The aim of this program is to be involved in an 'open-dialogue' format that takes symptoms seriously and gets to the core of the experiences and then helps patients and family/friends look at it and assess it from an objective easy-to-understand perspective, then offers some tools to help reframe it in a healthy positive light, one that diminishes focus on negative themes and augments positive themes.
The approach looks at finding out what works for patients and family members and doing more of that, and finding out what doesn't work for patients and family members and doing less of that.  You can look at voices as helpful but also gain awareness of those that are not helpful, especially those that are triggers or early warning signs of undesirable behavior.  You can learn together by exploring all family members' experiences as well as those of the patient; this is very empowering for the family.
For immediate referral to this program please contact Lara Hallway, (416) 539-9449 (x223), the contact person for this program.  Lara will be doing a Family Early Psychosis Course in the New Year.  Kevin Healy has been doing the Hearing Voices group and new sessions are scheduled in the New Year.
WRAP®
The Wellness Recovery Action Planning® is a proactive template of care.  It was developed by people who have experienced mental health issues in their lives.  The WRAP® approach involves reframing things so you as the patient define a set of tools/resources as optional interventions that depending on the circumstances, you put into action as deemed appropriate.  There are Advance Directives or Crisis Plan's that can be used as needed by all members of the family.  The tools that can work in your circumstance need to be defined and readied for use by all family members.
WRAP is used by many organizations but the Family Outreach Response and Recovery (FOR) organization offers this program in an open-minded environment where it is safe to entertain the potential of implementing non-drug options, options that have the potential to facilitate Recovery.
Many adjunctive approaches are provided for referral, including orthomolecular treatment, which is a safe clinical nutrition approach that has the potential to facilitate Recovery.
The mindful charity is a non-profit group focused on these nutritional approaches with specific attention to helping children and youth; many service connections can be made in the community and their website and Facebook page provide an amazing hub of information.  Julie Notto is the program facilitator and you can contact her via the International Schizophrenia Foundation, (416) 733-2117.
The WRAP approach can be used to prevent symptom uprising, for crisis intervention, for wellness maintenance, and for recovering from a destabilized approach.  Most clients are on drug protocols that need to be maintained and this is important; that being said, there are many clients that want to maintain a lower effective dose of medication and this consideration is discussed in an appropriate framework.  Triggers that offset you can be defined and a new approach entertained for intervention as needed.  Quality of life changes can occur with awareness, an approach recognized widely in oriental medicine.  Early warning recognition is an integral part of this awareness.
At-Home Services
The Family Outreach and Response Organization has an At-Home Service available for young and adult members of families in mental health difficulty (dealing with conditions such as psychosis, anxiety, and depression).  Building an at-home relationship with youth or adults in their safe home environment can be a great first step on the road to Recovery.  Tamara Daniel (416) 539-9449 (x224) is the contact person for this program.  Family therapy is thereafter recommended for the patient, family, and friends.
Engaging Our Youth
FOR offers Youth Groups including WRAP for Youth and ACT for Youth.   ACT is an Acceptance and Commitment Therapy. To learn more about the ACT for Youth program and upcoming sessions, please contact Tamara Daniel, (416) 539-9449 (x224).
Youth PhotoVoice
A Youth PhotoVoice exhibit will be held in Kensington Market at Video Fag Gallery on January 30, 2014 (6:30pm-9:00pm).  This exhibit is a community outreach effort that puts a voice to the unspoken aspects of mental health, aspects that are readily revealed with the media of photography.  To learn more about this, please contact Tamara Daniel, (416) 539-9449 (x224).
Attend 'Youth Photovoice' and you'll see that a picture tells a thousand words, about society and mental health.
Contacting FOR